Rotwerk products
Rotwerk lathes
Since 1996 we have been passionately developing lathes for almost all requirements.
Our selection of lathes ranges from small table lathes for the smallest workplace to center lathes and feed spindle lathes for more sophisticated requirements.
Do you have a great model building hobby or do you work professionally in model building? Then you will find the right lathe for you.
In addition to the machines, we of course also offer you the necessary technical support, the right accessories and spare parts - and that even for machines that are over 25 years old. Promised.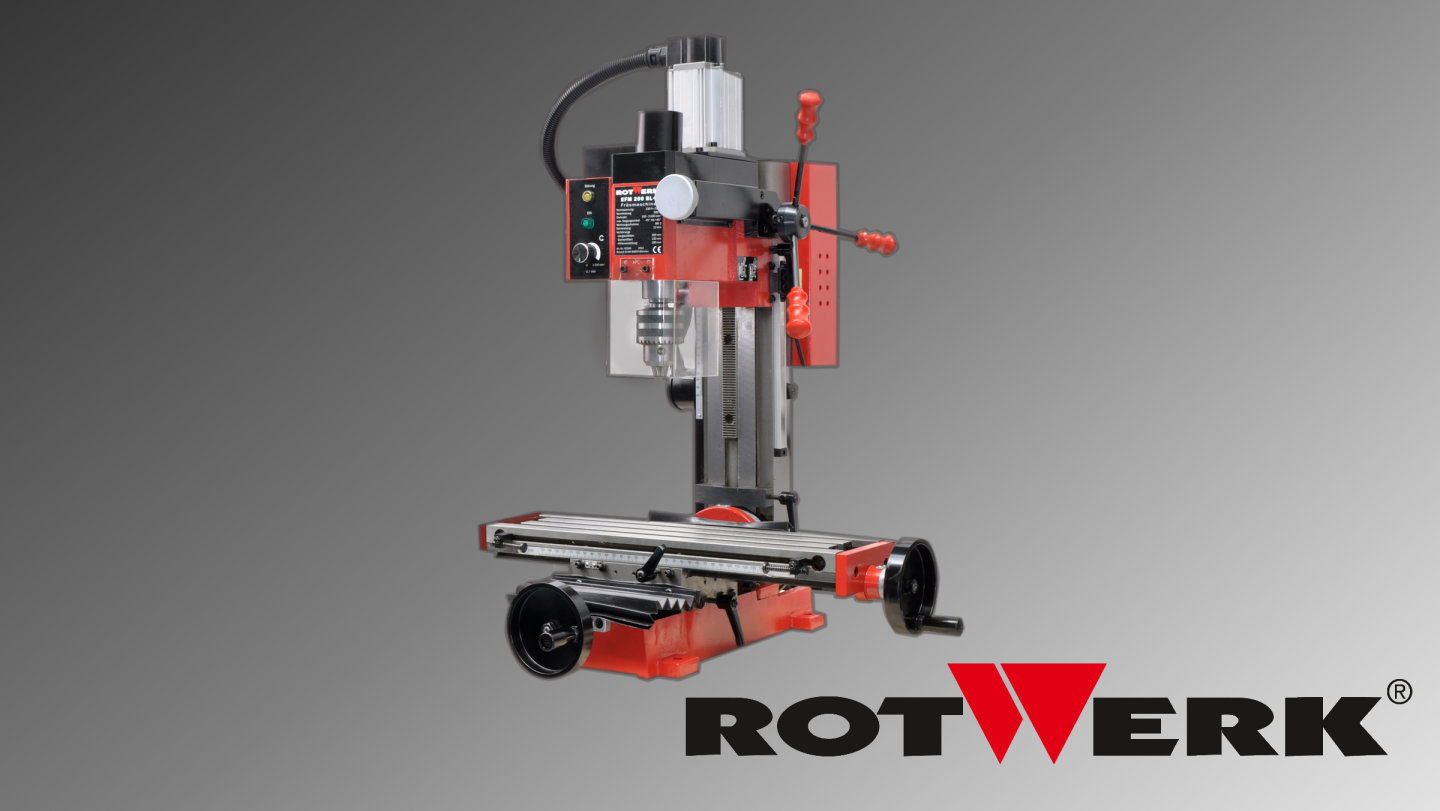 Rotwerk milling machines
Like our lathes, we develop our milling machines for you with great passion.
Are you looking for a milling machine for private model making or for your model making in the company - you will find your milling machine with us.
And the right accessories to go with it. We also offer technical service in case something doesn't work as you are used to and, of course, the right initial parts. And we have been doing this for 25 years.
Rotwerk bench drills
Are you looking for a bench drill? Then you will find what you are looking for. Whether simple and inexpensive for the small workshop or powerful with infinitely variable speed adjustment for your profession or your demanding hobby.
We are particularly proud of our development of the RB18. A bench drill with infinitely variable speed adjustment - developed in Germany with well thought-out ergonomics and high torque at all speed levels.
Of course, we also offer excellent technical service and spare parts supply for many years for our bench drills.
Maschinen
Drehmaschinen
seit 1996 entwickeln wir mit viel Leidenschaft Drehmaschinen für fast alle Ansprüche.
Unsere Auswahl an Drehmaschinen reicht von kleinen Tischdrehmaschinen für den kleinsten Arbeitsplatz bis hin zu Leit- und Zugspindeldrehmaschinen für den gehobeneren Anspruch.
Haben Sie ein tolles Modellbauhobby oder arbeiten Sie profesionell im Modellbau? Dann finden Sie bei uns die richtige Drehmaschine.
Neben den Maschinen bieten wir Ihnen natürlich auch den notwendigen technischen Support, die passenden Zubehörteile und Ersatzteile - und das auch noch für Maschinen die über 25 Jahre alt sind. Versprochen.
Fräsmaschinen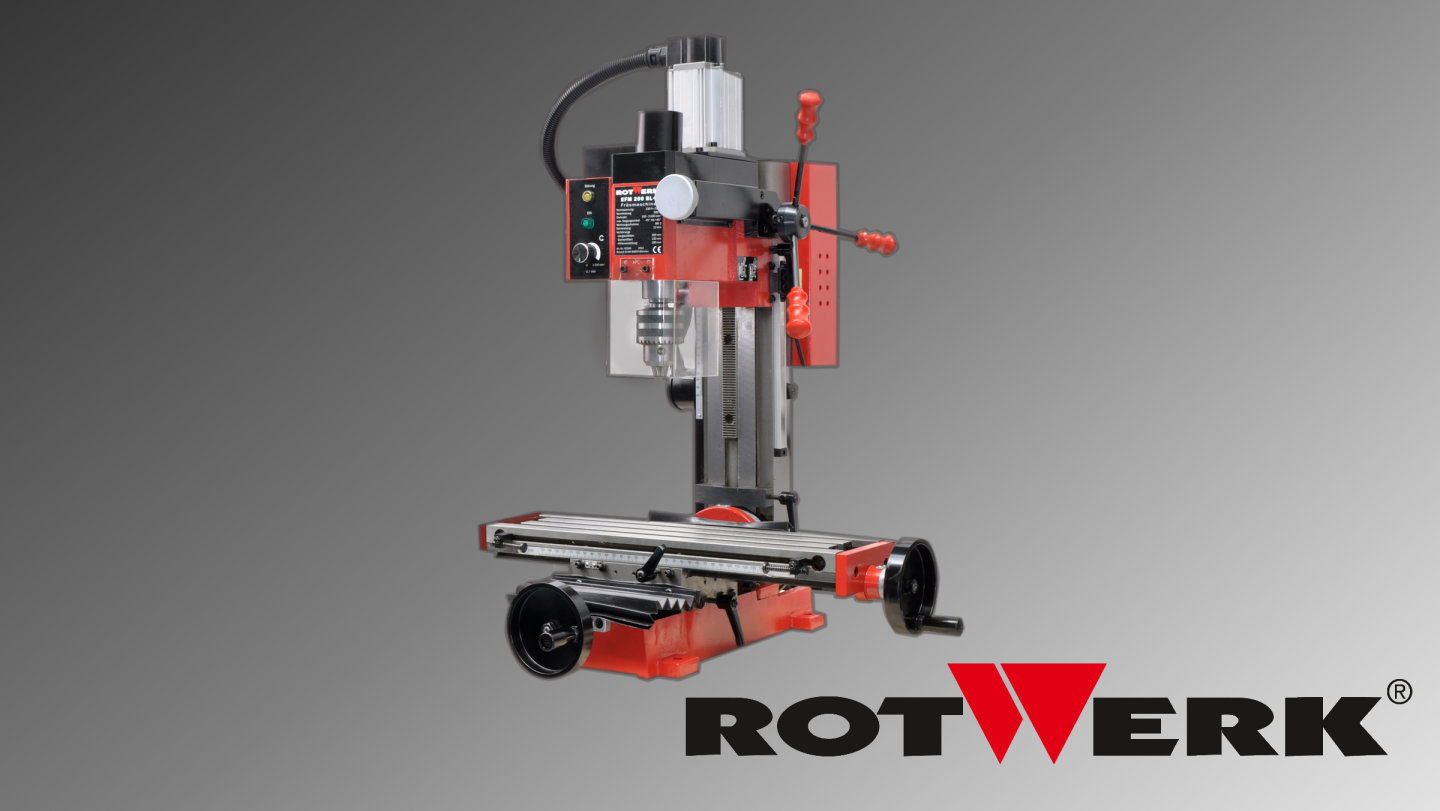 Wie auch unsere Drehmaschinen entwickeln wir unsere Fräsmaschinen für Sie mit viel Leidenschaft.
Suchen Sie eine Fräsmaschine für den privaten Modellbau oder für Ihren Modellbau im Betrieb - bei uns finden Sie Ihre Fräsmaschine.
Und das passende Zubehör auch noch dazu. Ebenso erhalten Sie bei uns technischen Service falls doch mal etwas nicht so funktioniert wie Sie es gewohnt sind und natürlich auch die passenden Erstzteile. Und das jetzt schon seit 25 Jahren.
Tischbohrmaschinen
Sie suchen eine Tischbohrmaschine? Dann werden Sie bei uns fündig. Ob einfach und preisgünstig für die kleine Werkstatt oder leiststungsstark mit stufenloser Drehzahleinstellung für Ihren Beruf oder Ihr anspruchsvolles Hobby.
Besonders stolz sind wir auf unsere Entwicklung der RB18. Eine Tischbohrmaschine mit stufenloser Drehzahleinstellung - entwickelt in Deutschland mit durchdachter Ergonomie und hohes Drehmoment in allen Drehzahlstufen.

Natürlich bieten wir Ihnen auch für unsere Tischbohrmaschinen einen exzellenten technischen Service und eine Ersatzteilversorgung für viele Jahre.